Since Kobe Bryant has returned to the floor for the Los Angeles Lakers, there is more and more talk about him, and how he is affecting the young Role Players who've been holding down the fort in his absence. Of course, Kobe went down due to injury, Tearing his achilles, and is finally back – though it's much sooner than most expected to see him.
We've been talking about Role Players here on our Blog – and how it relates to Business, as well as Sports. We've even talked about how Star players are simply, playing a role. The Role Kobe has played for the Los Angeles Lakers has led to several NBA Championships and, a Hall of Fame Career.
So naturally when he returned, the 'roles' of the Young Role players would be reduced. Naturally … and yet there is talk that some of them are mad, upset, and frustrated with having to adjust. Sadly, this happens all too often in sports and business.
This happens often in the entertainment industry as well. Sometimes in groups or bands, one of the members seems to have a bigger draw with the fans than the rest. The lesser popular members get jealous, and don't want to give the same effort and Zeal they initially gave, when no one knew who they were.
Suddenly everyone wants to cash in on fame and go their own way in hopes of getting more attention – and more spotlight; whether or not they even Deserve it. SO often, you see careers fall entirely apart when this happens; I can name so many R&B Singers who decided to 'leave the group' – AND  are now absolutely NO WHERE to be found in the Music Industry; You can too…
A great lesson for the rest of us, on why we need to leave the ego at the door, when it comes to any kind of team or group related activity. Also, in just about all team/group related activities, such as the entertainment industry, and especially sports and business – YOU will have star players, and role players – and yet, everyone's role is important.
It's important for someone to shine 'in the background' – and out of the spotlight.
That role is a necessary role to win a championship; a grammy; or a RANK in a business opportunity; achieving a Rank is a HUGE Deal; It often can mean going from 2 figures (or barely any figures) – to 3 figures per month in residual income; It might even mean going from 3 figures to 4 figures, as you and Several others on your Team rise up in Income as well; See No "ONE" person hits a rank in a business alone; They do it, as a team.
The one person ranked at the top May be a Star Player; but the ROLE Players matter; and eventually if the role players continue to embrace their role; they become star players; In a previous post, I talked about Pippen 'and' Jordan; Kobe 'and' Shaq.
Several people say that Shaq's dominance gave Kobe the room and the space on the floor he needed, to develop into the player that he has become. He always embraced his 'role' as a shooting guard; but worked to be as efficient and as fundamental as possible; to make himself the BEST shooting guard he could be.
Many would say that Jordan's tenacity helped Pippen unleash his own defensive intensity; which made them two of the toughest guards to go up against that the NBA has ever seen. Star players often create other Star Players.
But you gotta play your ROLE first; You gotta give it your All; you've gotta become the BEST at playing the role you've been assigned to play – and nothing is stopping those young role players from continuing to play the way they were playing; Nothing at all, other than ego; if anyone isn't able to continue to give the same effort they gave before, just because they're playing a little less, or shooting the ball a little less – well that's a player with too much Ego, that isn't beneficial to 'the team'.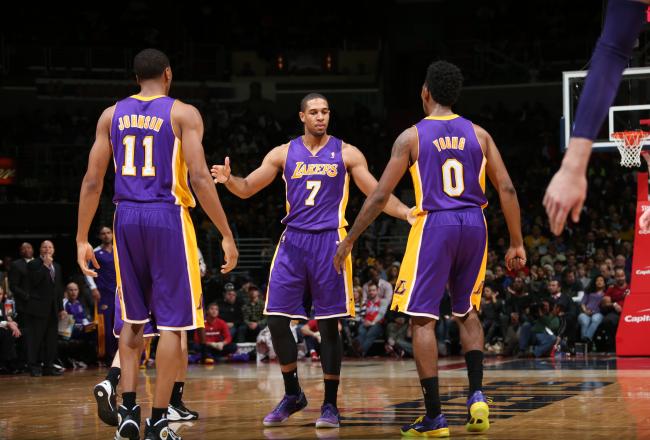 I hope you see how this relates to what we do in the MLM Industry – as a team, we must work together; and strive to thrive in our roles; whatever roles they may be. Sometimes you and I will be the  star player on a team; Other times, we may be the role player; We must embrace that role  and do our best; because WHEN The TEAM Wins; we ALL WIN because we ARE the TEAM.