I finally sent out my email on my Big Business Mistakes that I made while setting up the 1mlmsystem from TopNetworkersGroup – those who had been following the channel got a preview of what those real big business mistakes were.  For those who happen to be behind – Subscribe to us Here – Watch My Biggest Business Mistake Now – Keep in mind that I did not wait to look 'perfect' to share these thoughts. It's important to get started – only fakes put on a suit and tie to make a 'spur of the moment' video  –
So in the email I went into much more detail. Most if it started a couple weeks ago; about 6 weeks to be specifically exact. I shared a video over on LevelOneVideoNetwork (which I decided to move to The Black Folder today) – that includes a huge breakthrough moment for me. I know that it will be a huge moment for others who literally take the time to listen to what is being said.
Learning is part of the process – and I am thankful for everything I have gone through up to this point in my own leadership journey. So as I listened to the sermon by Bishop T.D. Jakes on Great Leadership, I could see so much relevance in what he was saying. I realized I had made some big business mistakes; that all stem from not having the right people. I came to understand how I was choosing the wrong people to spend my time with, and how I can start to turn things around; so that I can fulfill my own mission – to help more people make more money in MLM.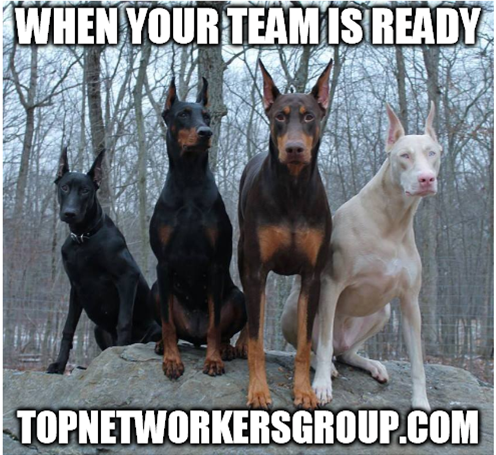 This is a big mission, and the everyday people of MLM who I have come to refer to as 'silly rabbits' – because they JUMP from one program to another every 3 to 6 months – simply do not possess the right mentality to lead this team. We are the first 5th wave network marketing organization; but that does not mean we will be the only one, as time moves forward. There are already people 'attempting' to copy what we set out to do originally in 2010. However most have never read the books they must read, to do this the right way.
So, while I remain confident that we are the only team in the industry right now, who can show others 'the right way' to approach multiple streams of income in mlm; the mistakes I have made along the way have become important teachers. The Big business mistakes I made, which I recently shared with my list, all come down to confusing constituents and comrades with confidants.
Not to sell myself short, while I have made mistakes along the way, I am thankful that I did not allow doubts to stop me from getting started. I am thankful that I didn't wait for all the circumstances to be perfect. I am thankful that I have been able to work with some awesome people while getting things 'just right' – for those who will be part of TNG going into the future. I feel that what I have been through makes me even better equipped to help other people on this journey.
With that being said, I am announcing a brand new TNG Home page – which just went live about an hour ago. Stay tuned for even more updates and improvements to that 'first impression' – and if you are currently a registered member of our 1mlmsystem you can use our home page to introduce people to our team.
About a month ago, a New 1mlmsystem Home page was unveiled as well.
So far it is converting much better than it's previous version.
Also our navigation bar, was moved to the bottom of the page – still allowing visitors to see the 'big picture' – without distracting them from the page they are looking at. As I like to say in our video updates; the system continues to improve just like we should be.
Check out recent & related articles from TNG:
Having a good mentor will help you to avoid the big business mistakes that so many leaders make. Just as Bishop Jakes points out in the powerful sermon we are recommending you watch, when you are following a leader the path is paved for you. Most of the experiences leaders face are different from what followers will face. While so much can be learned from making these mistakes yourself, you can save time and money by learning from others.
I will help you with your MLM Career – Get in touch with me today! Let's create A Plan for Success!