EGO is the first obstacle in the road to success. Most people bring a huge one into a MLM company or opportunity. They bring the successes of their past, or success they had in a different company To the new one; and expect a red carpet welcome, with rose petals to walk on. I'm sure they want the Paparazzi there too but, hey they'll understand if you don't have that set up right away.
These people never make money in Network Marketing (MLM) – they have no real business training.
They have never learned the importance of teamwork.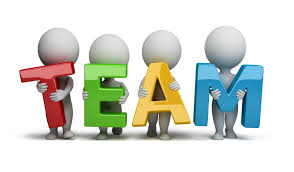 They do not understand network marketing because if they did, they would already know that only their Sponsor has a financial incentive in helping them make money.
Most struggling networkers, never grasp this simple concept.
Today I had an encounter with one who joined my levelonenetwork about 35 days ago. She was not able to sponsor anyone and 15 days later, joined a coffee opportunity; then of course – tried to pitch me on signing up for it. I got a firsthand look at her horrible approach to sponsoring people.
After 15 more days of trying to pitch me the new coffee deal; She tells me she has a LevelOne Sign up coming in; finally – Then … 10 days later; she tells me she Did Not Know The Cost was Monthly and that she could not afford it; because she Just Joined, another Opportunity; that's $100 per month; And another business that's $50/mo.
This is what all of these struggling networkers are doing.
If You are doing this; You MUST Stop today.
Here's the VIDEO
Yes it's long but I think it's some what entertaining; and chock full of real training to help you understand the HUGE mistakes several networkers are making; not only with their sponsors; but in their approach to dealing with prospects as well.
MORE information related to the Video you've just watched ::
Two articles with links to more information on Crazygood; The program mentioned that one of the other Comment Makers in this video was in; and Failed to make money with.
That's what folks do.
We teach Multiple Streams of Income through our One MLM System
And finally More on the Online Marketing Courses taught through LevelOneNetwork – Do NOT sign up for this if you're not interested in the Education you will receive.
Online Marketing Courses – Levelonenetwork Is No Empowernetwork
and more on LevelOneNetworks SEO Scope, which is worth paying for itself, just to use as a measure to ensure that your Keyword Density (which has a huge impact on rankings) is just right, for what search engines want from us, as bloggers.
This is HUGE for those of you who do take the time to look into all that's been shared. I know that without business training it's near impossible to be successful in any kind of business. The thing I've always loved about MLM is it's real training for any business; it's all about relationships; knowing the right people and caring about others; So that they'll actually care about you.
This is a basic principle that if MORE People in MLM understood; They would see immediate results and improvements in their business. Thanks for taking the time to read this and look into the related information; I know this business training will benefit you – here's to your success!
More Business Training On Affiliate Marketing Vs Network Marketing