The news is everywhere today and there is nonstop discussion on all social media; over The Decision part II – Lebron James Goes Back to Cleveland, truly shocking the world!
It was a Class Act from Miami Heat Owner Mickey Arison – tweeting out the following:
I am shocked & disappointed in today's news. However I will never forget what Lebron brought us for 4 years. Thanks for memories @KingJames

— Micky Arison (@MickyArison) July 11, 2014
Shock but, appreciation and understanding for the decision that was made. As Lebron James goes back to Cleveland he is doing so in spite of the disrespectful letters and statements made by Cavaliers owner, Dan Gilbert. Also, let us not forget about all those fans burning Lebron James Jersey's. However today, all of those fans are rejoicing.
The King has come back home!
Should he have chosen to go back to a team, owned by a guy who literally bashed him for all the world to hear? Should he return to a city who's fans talked about him as if they owned his very life? I don't mean to defend Lebron but, how many of us grew up in a city, and went 'away' for 4 years to college and got to experience what it is like to be away from home; only to discover how much you really wanted to be in the city where you were born?
Exactly.
Today, Lebron James goes back to Cleveland with a totally different mindset and mentality. He has experienced things; Won Championships. Lost in the Finals. Without a doubt, his return to Cleveland makes them instantly better. As his story continues to unfold, we will all continue to Witness. Primarily because he is in the spotlight, and that is what we do in this society. We watch other people pursue and live out their dreams.
While you and I watch Lebron make Millions of dollars; while we witness his Million Dollar life-changing Decisions; what lessons are we learning about our own lives?
Here at TopNetworkersGroup we are having an ongoing discussion under the theme of Sports and Business. Sports is a microcosm of life, and especially business. Even more especially sports relates to much, to the network marketing industry, which is a Team Sport. What lessons are we picking up here once again as we see examples of business decisions, over emotional ones?
We hear so often about how Sports is a Business. Professional teams have traded players for years, regardless of how much of a contribution they made to the team; or how much the fan base liked or loved them. While several people were outspoken about their displeasure of his original decision to leave the Cavaliers; few people examined it from a Business Decision point of view.
Not only is playing in Miami more profitable – Winning Championships ensures a long term career around the game of basketball. Lebron will always be talked about for the rest of his life and will make several paid appearances. He will be paid more too, because he's a 2-time champion; and if he happens to tack on an extra ring or a few more – all of it ultimately is good for business.
Lebron James is one of our modern day athletes who's had the benefit of watching several others make poor business decisions; It's similar to what we talk about here at TopNetworkersGroup, when it comes to learning from the mistakes others are making; and then avoid making those mistakes. I recently heard that, a smart man makes a mistake, learns from it, and never makes that mistake again; but a Wise man finds a smart man and learns from him how to avoid the mistake altogether!
Do you want to be smart, or wise?
Silly question I suppose.
perhaps when it's all said and done we'll look back on Lebron's "decisions" as smart moves; and Wise players will follow that path; and restore a bit of order to the NBA; who honestly, does have far too many owners, with 'plantation mentality'. Rather than viewing their players as, 'business partners', and taking a real concern in the best for each player; often NBA teams simply use money as a Carrot of Performance; caring not what they do off the court; so long as they show up to games and perform …. OR ELSE!
… because there are plenty more where you came from …
This is sorta how Dan Gilbert talked about Lebron James.
This is how, reportedly, Donald Sterling addressed his own players; for Years.
Pieces of property; rather than, People.
Honestly this is how I've begun to see the MLM Industry as well. At the same time I understand the unique position companies find themselves in. If you have a top earner making $100,000 per year; you want to do all you can, to keep that top earner from endorsing 'competition' —
Honestly, I feel too many networkers are Unwise, in that they are not learning from the mistakes of others who've been doing the same mistake over and over for years now.
They're building their network based on a company; instead of basing it around the team. Then again, how would they know any better when, most of the people 'new people' are meeting, are following the advice of others who are stuck; unable to promote anything but a company; which may or may not be in business 2-5 years from that point in time.
Anything can happen in our business – and especially with so many companies coming and going; we never truly know what the future holds. This is why the decision to build your network – is going to be a lightbulb business decision moment for you. Just like the decision part 2, as Lebron James goes back to Cleveland to finish out his career.
He says something similar about his decision to return home; sounds like he'd want his children to have the same experiences he had, growing up as a kid in Ohio. It sounds like he wants to live in the community he is from; and contribute to it directly; having a real pulse for what's happening there by being there.
It's a decision, sorta like his decision to leave; that is unlike what most people have done before; and probably goes against the grain of what most people feel he should have done. Even I questioned going back, to play for an owner that said those kinds of things; and yet, He says all is forgiven; that the two of them talked, and got over it – putting the past behind them to pursue a greater future. I think that people will always question the decisions you make, but you have to make the decision that is right for you.
What's right for you may not be right for someone else; but if it's right for you; then stick with your decision. He signed a contract with Miami with an option to re-evaluate the relationship in 4 years; that's what he did. Yet another lesson; Lebron didn't go back to Cleveland after they lost the first championship to the Mavericks; and I don't think he is going back just because of the recent loss to the Spurs.
He gave it 4 years.
How many of you can give a business 4 years?
How many of you can go through some Losses, especially in the championship – and then come back focused with your head down, committed to the team .. in order to win TWO times – back to back?  Most of you quit in fa few days, or a few weeks; very few of you make it to the end of the year. Those are all very poor business decisions.
Too bad many of you can't see how its turning out. However … perhaps even you can think hard about coming back home; to where you belong – With the Team…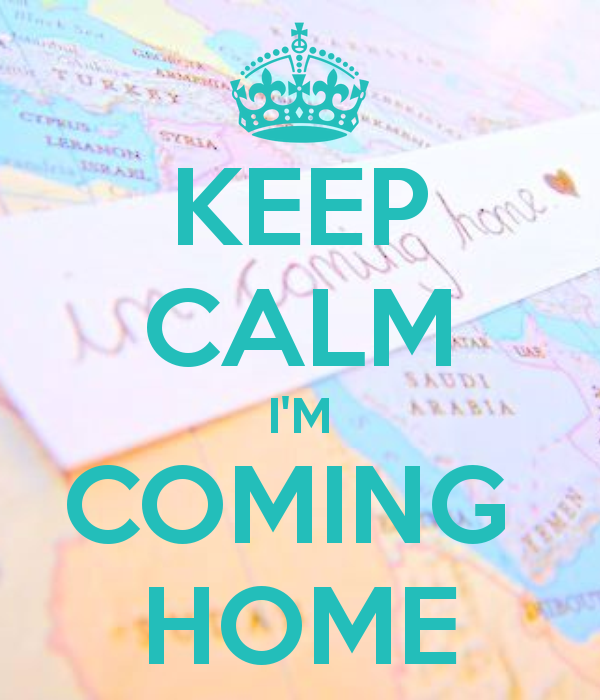 Teamwork Makes the Dreamwork in All Areas of Life, Sports and Business
Sign Up With TopNetworkersGroup Here – our One MLM System To Rule Them All
If you are STILL Not making money, approaching MLM the way that you are; PERHAPS it's time for you to be a Wise man; and learn from Smart Men who have already made the mistakes you're still making; who want to Teach you how to AVOID those mistakes – Get on the Email List; Start paying attention to what's happening; Enroll with our SYSTEM; then shoot to become a real Leader with our Team; You'll be glad you made that decision!
Teams Win Championships (Does Lebron Have enough Team to Overcome The Hawks?)