Let me put this on the record, as far as multiple streams of MLM income goes.
There has been much debate over the past 5 years over whether or not multiple streams of MLM income is a good idea. Many of the people who are considered to be leaders of the network marketing (MLM) industry have been unified in speaking against it. Most of them have the same message, and that is how you know that they are not really putting serious thought into whether it's really possible  or not. However they are the 'leaders' and so what they say, matters.
People take them at their word – and do not consider whether or not these leaders have ulterior motives for the advice they are handing out so vigorously.  They've even got newbies who've only been inside of the MLM industry for 3 years repeating their jargon, word for word. They'll say that it's too confusing for new people. They'll tell you that joining multiple MLM programs scatters your focus. I even saw a person today bring up that sometimes people will sign up for a MLM System – but that newbies still cannot focus with everything all in one place.
Seems like that person saw our system and just wanted to speak against anything that 'might' promote the idea of multiple streams of MLM income.
Meanwhile.
97% of people in the MLM industry are not making money.
Let me restate that.

It's important for all of us to understand that right now, 97% of the people in MLM companies are spending more money than they are making.
This statistic has been a reality for my entire career inside of network marketing. That was the stat in 1999. That is the stat in 2016.
As an industry we are not taking this issue seriously enough. Our "leaders" are not taking this issue seriously enough.
Instead they are seeking to maintain the empire that they have built – for themselves. They have no regard for the rest of us in this industry….
The advice to avoid multiple streams of MLM income is misguided at best.
At it's most malicious level, this advice is what's keeping the industry where it's at right now. Unfortunately, we are living in a time when MLM should be creating more and more millionaires and thousandaires and early retirees than ever before. Instead, not much has changed. As the job market continues to worsen, unfortunately MLM remains an option that isn't 'very good' for the masses.
Over the years, I've been tackling this topic – as you'll see Other related posts here in regards to this Topic.
I've even made sure to 'back it up' – with commentary I shared in a "Famous Facebook Rant on Multiple Streams of Income" – featuring T.D. Jakes –
What I may NOT have done, is make it clear that I Totally understand why so many leaders Speak Against Multiple Streams of MLM Income
They've yet to see anyone really pull it off.
There are No "teams" in network marketing that have a Duplicatable system – that Produces People who are Making real money in Multiple MLM companies.
Because the ability to even JOIN Several MLM Companies is pretty new. We're talking the last 5-7 years when the internet got faster and more programmers brought their talents to the internets.
This has made it more possible than ever before for more and more MLM Companies to get started.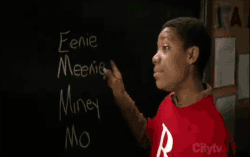 Meanwhile,
Because no one is teaching people HOW to take advantage of the industry today – while focusing so heavily against multiple streams of MLM income a vicious cycle has been created that we Must Stop!
The Cycle is, that no matter how hard people Trump this message, people will Continue to join multiple MLM companies. People are actually hitting Ceilings in their earnings, and we've seen so many Top MLM earners Leave their company after 4-5 years, to join a Newer company. It's basically a chance for them to Step into a New situation with all the earnings from their previous venture, and 'tap into a new market' with many of their core leaders. You cannot be upset with people for doing this, but who's really winning in those situations?
So rather than ignore the fact that people are going to 'attempt' to juggle multiple MLM opportunities one way or another, we 'should' be addressing 'how to do it right'.
That is Exactly what TopNetworkersGroup.com was created for – so that We – the members of the MLM Industry could create a Plan that others could Follow; that would work!
Multiple streams of MLM Income is not only possible, it's what will Turn our industry from a Laughing Stock, to a Mutual Stock.
We can make this industry MORE appealing if Leaders will rise up and tell others which way to go!
We created a MLM System to give others our Plan for Successfully creating multiple streams of MLM income. You see….
Even though We Have that Plan; we still need the Right People.
We need Leaders who will go against the Odds, and who will go around and over the Obstacles.  We need leaders who are willing to go where No one in Network Marketing has gone before…
Are You That Leader??
*Updated on 5/9/16