*From 2013, on the passing of Dr.  Jerry Buss.
The City of L.A. lost a legend today.
The NBA lost a great leader.
The World, lost an example of what it takes to go from nothing, to the top of the world.
While many are reacting to the loss of this Legendary Leader and Owner, Dr. Jerry Buss, some thoughts were shared by yours truly, concerning what we all can learn from the life this man lived.
Read it here! (*update 11/13/17 – this article is no longer available on Dr. Buss)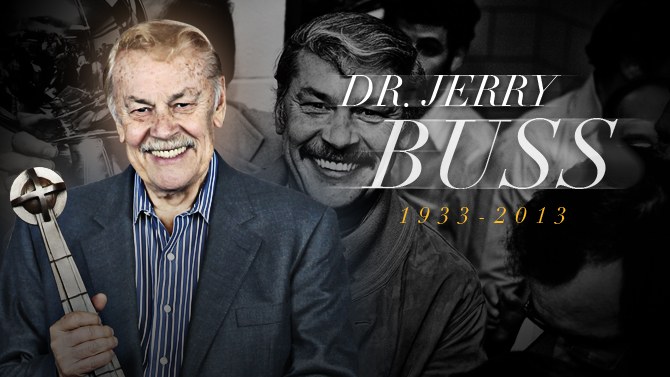 Dr. Jerry Buss was a Winner for all time. He will be greatly missed.
Jerry Buss set an example of what a Good Owner does.
He hires the right people. He lets those people do their job. He treats his people like they matter; because they do.
---
*update 11/13/17 – We've had to update a few of our older articles on our platform, which comes to this one about Jerry Buss. The former owner of the Los Angeles Lakers, helped mold a franchise into a winning environment. He translated many of his positive attitudes into the very fiber of the franchise, and has left an example that his children are now following. Namely, his daughter Jeani Buss, who was 'right there' learning from the master, and former Point guard Magic Johnson who now works as President of Basketball Operations.
Good owners inspire confidence in others, and make sure every aspect of their operation is running smooth. Dr. Jerry Buss was an excellent example of this, and many of his 'close friends' also operate successful Franchises (like Robert Craft, of the New England Patriots).
Read more about our Views on what makes Organizations Great: