I want to take a few moments to discuss getting more people to share your social media posts. Recently I began using a new social network, TSU – the social network 'that pays' you and I for what we've been doing for free, on Facebook, Twitter, Instagram and many other social networks. You and I are sharing content daily, in the form of pictures, videos, links to articles we liked online – thoughts and ideas – and all of our Willful Participation creates Billions of Dollars for Social Networking Sites.
Business people have gravitated to these platforms – and in the past 3-4 years we have witnessed people building entire organizations through Social Media – most are achieving this from building a very Large audience. Popular people on social media websites have influence, just like in real life. This is why growing your audience through social media is one of the most important things anyone in business should be doing.
Getting more people to share your social media posts is one of the quickest ways to grow your audience. When our content is shared on social media – we are exposed to more and more people; many will become fans, followers, or friends. They will contribute to sharing our content and will help us generate more fans, followers and friends.
However, while this is the idea – not all business people experience this. While putting together some thoughts On TSU – for the new community there, I decided to dig up some 'back up' information to go with what I wanted to share with them, and now you – reading this now. Back in 2010 we released a free training called Social Networking For Money – since joining the new TSU community, it's never been more relevant than it is now.
As I mentioned earlier, TSU pays us for what we've been doing 'for free' on other social networks. However the people who make the most money on TSU, are the people who understand 'good networking' – which is a fundamental skill and is not something that happens by accident. Good networking is a result of purposely seeking to build new relationships with other people. It involves taking a genuine interest in other people.
But even that is just the beginning – having a ton of good relationships, does not mean that people will share your social media posts! However, if you watched our Training before, or watch our NEW training which is related to TSU; but … works for 100% of social networks out in the socialverse – then you would know that what you share on social media matters!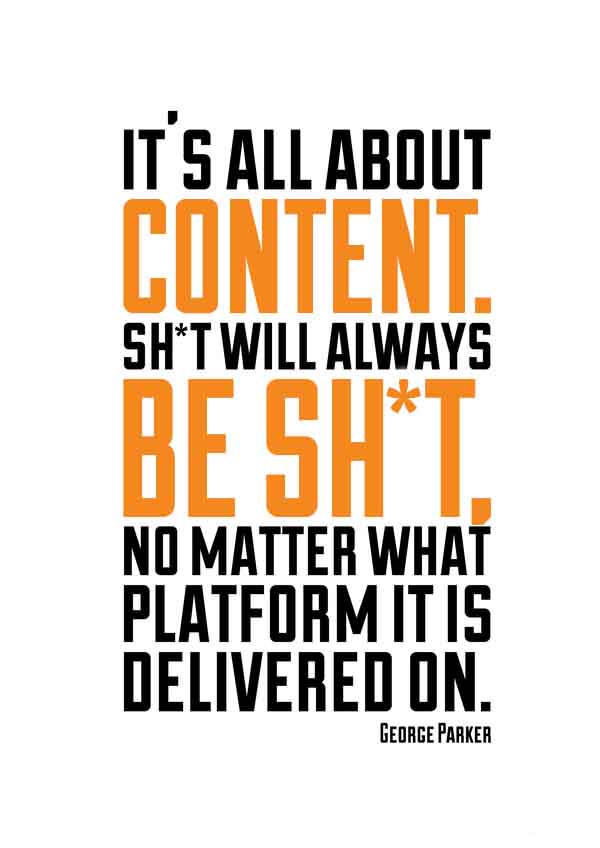 Is your Content good or not?
Lots of people are very dishonest when it comes to this question.  Content is King on the internet. It has always been that way and it will continue to be the #1 rule for the foreseeable future. If you want people to share your social media posts then, your posts need to be worth sharing. If no one is sharing your posts – that 'could' be the case!
However, there are other variables you'll want to check first.
Starting with your Audience – How big is it?
Facebook lets you have up to 5,000 friends; TSU also let's you have up to 5,000 friends – if you have less than 2,000 friends on one or both platforms; Your audience is limited. let's say you had 5,000 friends on BOTH platforms; your audience is now at 10,000 – so whatever you share is SEEN by a much larger audience than before. You cannot be upset at your shares, when you are only SEEN by a limited audience. The bigger your audience .. the more 'opportunity' for other people to share your social media posts.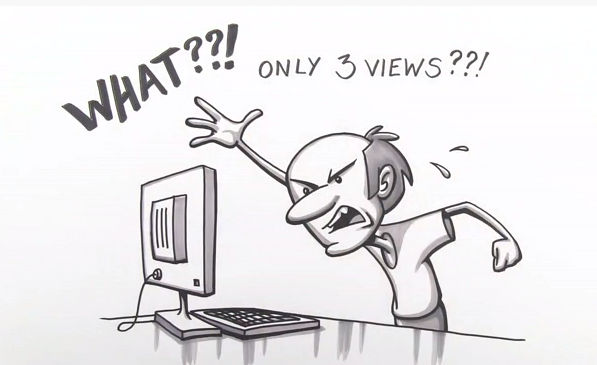 Next, let's discuss those relationships – How good are they?
Really good relationships take time to develop. You cannot be in a hurry with these – and you often have to spend a fair amount of time Giving – and not Getting anything in Return. I meet people all the time who are afraid to be givers – because they have had bad experiences in the past. I am not here to discount those experiences – not all people who Receive are grateful – and few return those favors; BUT …. it's those few that you're looking for. You see, you have to have the right perspective about these things…
When you're a "Good Networker" – these perspectives come naturally to you. You're already focused on what you can do for others; You're not worried about what comes back to you – because it always comes. That's just how it works – it is the rule; the universal law! What you and I do to and for others; they tend to do to and for us…. OR more accurately; What we do for others; "IT" is done for us; Not always by the person we did it For 😉 – and again, that is the whole point!
How often has someone… a stranger perhaps, offered you something – and you turned it down? Did you not realize it was your Return for what you Gave to Others??
Do you see where I'm getting at?
If you will Share Other people's posts; other people, eventually, will share yours. Especially if you have good stuff. It's natural – it is the law. The more you are sharing other people's stuff, the more you are building relationships and expanding your audience; the better Your content is; the more people will share your social media posts –
Below – the new TSU Social Networking For Money Video I alluded to above – a few more comments below.!
—
Here's some 'back up' – an article from Oracle; which also talks about the need for your content to be good; along with a few other factors that you will benefit from knowing!
http://www.oracle.com/us/products/how-to-get-more-shares-1842809.pdf
Other Related Articles from TopNetworkersGroup!
Also enjoy this awesome Infographic on When/Where to Share Your Social Media Posts (click to see full view!)
Use what we've shared here, to help you with 'attracting people' into wanting to share your social media posts on all of the various popular networks. Check out an update on The social network we mentioned in this article; Written on December 18th, 2015. After using TSU for an entire year, these are my thoughts!