I recently experienced a very mysterious Removal of my Youtube Video, and am still in that experience now.  I usually get an email or a notification about videos being taken down. This time was different, as a video I made about my reasons to align with CTFO (and not Kannaway) has disappeared.   It's quite embarrassing as I already wrote about my reasons over on Steemit.  I sent an email out to my trusted list of business contacts. Sorta makes me look like I don't have all my stuff together, when I'm the most together there is.
I can only take a wild guess that people from Kannaway are behind it.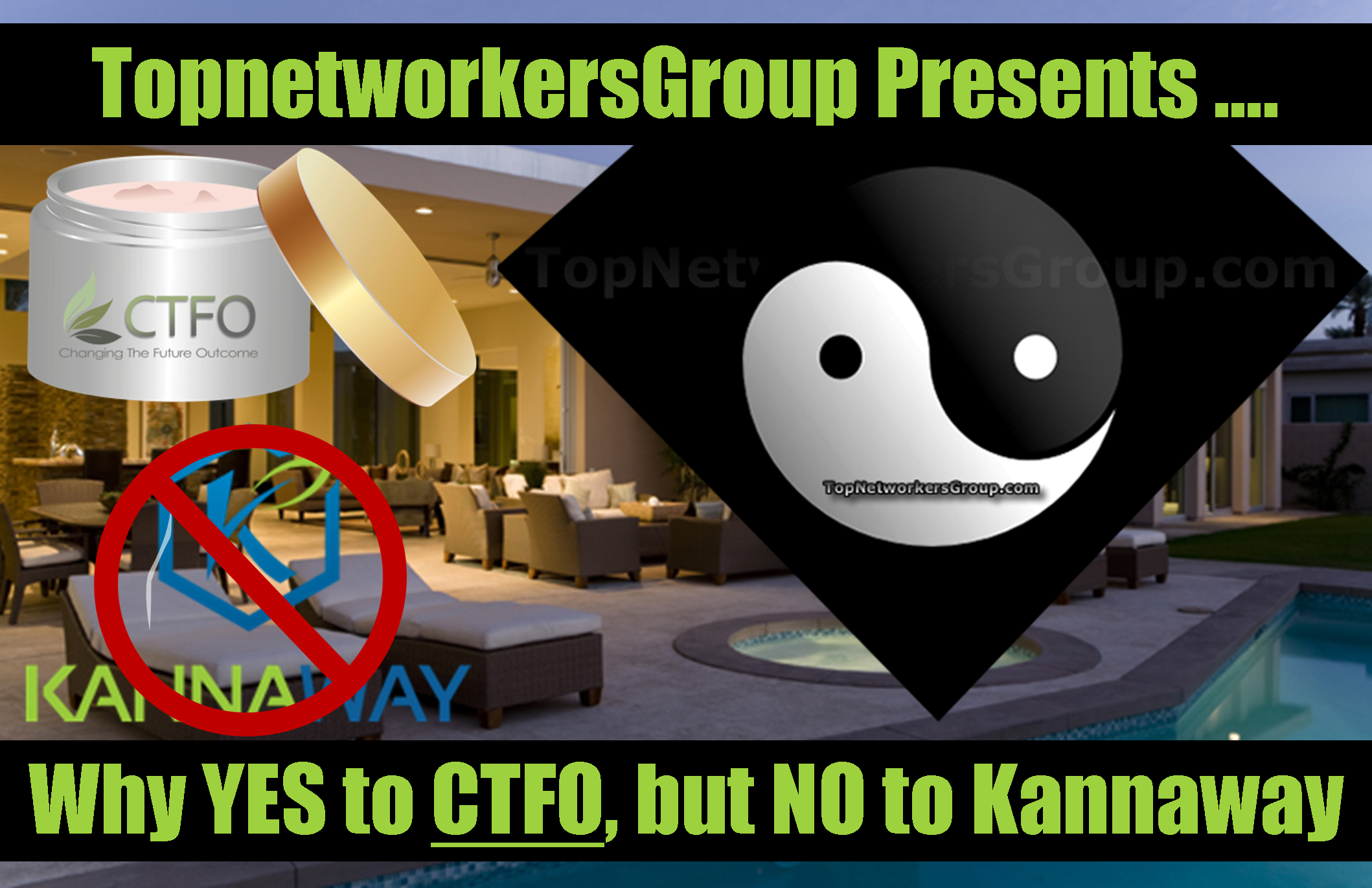 A few years back when i went through a similar situation (the removal of my youTube video on Kannaway)
I wrote about it in, what hs become one of my most popular articles on TopNetworkersGroup's blog, It's all of it.  Why YouTube Does Nothing About False Flagging, is a story about how people from Kannaway did not like my videos, and attacked my channel.  In that process I came to realize that this was a very well funded company.  The company Medical Marijuana, Inc created a subsidiary (kannaway) using Millions of dollars to fight little ole' me.
They were probably paying people to monitor me and others from an office. 
They won a momentary victory I'll admit. Not because I was in violation of youTube's terms of service, or because I was wrong in what I had to say. The removal of my Youtube Video on Kannaway back then, and the harassment I faced, only proved what I've been saying about Network Marketing for some time now.  MLM has been invaded by Corporate America. They use their money for conspicuous deeds.  Paying Google to silence any negative press about their company is not beyond the means of a well funded company.  No average network marketing start up has the money to fight off anyone who may not be totally on board with their program.
But Medical Marijuana, Inc is no regular network marketing company.
That was a big reason I didn't like the compensation plan that they put together. Like way too many companies, there was a high entry fee to get started. Then you had to be on autoship every single month. A major problem with autoships is you end up with products you don't need stockpiled in a garage or a spare room. After reviewing the opportunity presented by another company, CTFO, I decided to sign up.
Both companies are offering CBD products but CTFO has no sign up fee to become an associate. You can try out the products at your convenience. Should you decide that you'd like to start building a customer base, you can do that and you'll earn a decent monthly commission on those sales.  If any of your customers also want to start earning a few extra dollars each month, they can start at any time as well.  It's a flexible business plan that actually helps you and I get back to what makes network marketing go.
Too much automation is going around in MLM today. Network Marketing is and always will be about relationships. I've met too many people in this industry who simply don't Care about their relationships anymore. Everyone is 'just a number' to go through….
We have to be careful not to adopt corporate american 'mentality' …. but too many already have.
The negative influence of their money is being felt, and I'd be ready to bet they are responsible for the removal of my youtube video on CTFO vs Kannaway (want to try CBD products?).  You'll see the video was linked up to that article but it's no longer available. These are all the reasons to build stronger networks, and look out for one another. It's always us vs. the machines.