The Internet has given us Expert Overload. Seems like just about everyone who is able to call themselves an expert is doing just that!
If you're in search of an actual expert, then you've really got to do some digging. Then again do you?
Don't Experts just stand out??
Well, Let me stop asking questions and start answering them for you.  There are several levels of expertise. Some people are beginners and others are more advanced. Sounds simple right?  Well, in reality due to the nature of the internet it's not always as 'simple' for you to know who is who. There are some advanced people in the field of network marketing who 'used' to make a lot of money. But their company went out of business. They landed in a few different companies but most of their Top leaders didn't follow them. The new people they've been working with aren't as loyal, or as well trained.
They're also not as 'experienced' – and so the Expert who used to be a top Dog in a company, is trying to claw his … or her way back to the top.
Unless you knew about their previous success in that field, you might not be aware of their 'level' of expertise. So you'll judge them based on the current level of 'income' – which again, is a set up for failure. It's a horrible decision but, a common one that people make. People 'see' success, and believe that if they follow that successful person they'll get the same, or similar results. It's not a bad idea. It's the way things used to work…
Enter the Internet.
Now a person who isn't 'really' successful can pretend to be.
They are beginners when it comes to network marketing – and are really Unable to teach others how to make money in the industry.
BUT people sign up with them, because of the 'perception' that these people Made their money through this industry.  Oftentimes, it was a loan, or a paycheck that was cashed. Sad to say this but, I see so many people in network marketing who seem to act like strippers. If you show them enough money, they'll do anything for it….
And I'm not knocking strippers – at least they GET the money that is shown to them.
That's not usually the 'case' for network marketers who follow frauds.
Thinking For A Change by John C. Maxwell
To find a Real expert in today's industry, you have to change your thinking about 'what' makes you an expert.  What makes anyone an expert?
It's experiences.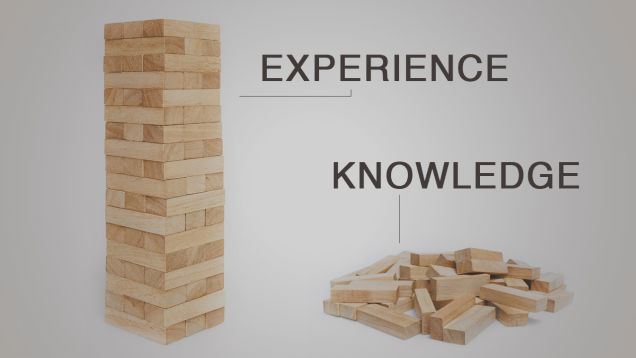 So yea, anyone and everyone 'can' be an expert – but it's important to remain in our lanes. Only speak about what you have experienced.
You bought some leads, and the leads turned out to be mostly people who are upset that their name is on 'some list' – well that's now an 'experience' that you can speak about, on why it's important to Generate your Own leads, rather than buy leads. it's why I could put together a Training On social Networking for money – because it is based on my 'experiences' using social networks, to make money.
I've made money in the industry. Because I follow the advice of people who've made even more money in the industry than I have. What they teach works. Relationships really do matter.
The problem too many people in network marketing have is that they think they've gotta sponsor 1,000 people to make money.
You don't.
You only need 3-5 good loyal business partners.
If you've never put 3 to 5 people into a business, you cannot truly consider yourself an expert. You should be following experts until you duplicate those results.
Then you can start writing about your 'experiences' learning from an expert. You can discuss how you failed to sign people up; and what changed for you. For example – when I first got into this industry I went around 'explaining the business' to everyone. I was basically giving a presentation everywhere I went.
The problem is, I was 'giving people the impression' that they would also need to go around giving presentations.
When you guys Send people 7 paragraphs and a link – and call yourselves prospecting; the 'problem with that is' – you're giving people the impression that they need to do that too….
But, because I learned from several people with expertise in this industry I learned a more effective way to sponsor people. It's a process that each of us must learn And follow.  We teach it inside of our 1mlmsystem – a training system developed for our Team (TopNetworkersGroup).  The system is designed to help you become an expert.
It's designed to teach anyone of your business partners how to also become experts as well. When you are working with people who have 'experience' – together you'll REALLY achieve your goals. When you're working with people who aren't experienced, you have to wait for them to learn. If they do not have the 'desire to learn' then you'll have to find those who do.
Once you do though…. Prepare to 'experience' success like never before.
That's the blueprint that's been proven time and time again. However, over time we've seen what happens when you place 'all of your eggs' into One financial basket.  That's why we teach you to really and truly approach this the right way. So that you can avoid the same fate as people who used to be Top earners but are no longer where they used to be. Take the time to learn how to build the right way; so that you'll have income that withstands the tests, and the ongoing changes of time.
Also Check Out:
Still Hopping Around in MLM?