TopnetworkersGroup continues to improve and gain momentum with our 1mlmsystem –
However, these improvements have not come without some Real hiccups along the way and that's mostly what I'd like to address. Starting in August of 2012 we began our pre-launch period with a date set to Launch the system by December 21st.
I do not believe, at this time, that we were fully ready to Launch on that date.
As the CEO and Founder it's up to me to take responsibility for the momentum we have – at any point in time; and currently You could say our Momentum is entirely at a standstill, for now. A month ago I announced to the team that we needed better presentations.
Those are forthcoming and I'm excited about what has evolved.
you see the Experiences have all been needed to help me get to the point where I can be confident about having a system that will help anybody.  Yet, we honestly cannot roll out 1mlmsystem for anybody; it's a system that requires a certain kind of person and personality; It's a system built for Leaders. It's a System designed for the development of Leaders and it's taken some time for even me, to come to this realization.
It's much clearer now.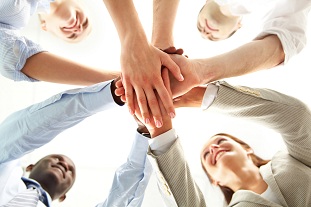 Just as it's even more clearer what steps need to be taken BEFORE officially adding any program to our System; For example – with MCA (Motor Club of America) I had tested the program out myself. I got paid a few times myself. I had a look at the inside of the program. Same can be said about Stiforp – I had a chance to be involved at the beginning and watched them deliver on every promise that they've made.
However, companies like Viradyne and ViralPrint were two programs I had not 'personally' got a chance to test drive; I signed up with Viralprint after looking at it from afar; They seemed legit; I did not hear anyone complain; I reached out to a guy that talked to me about it; He signed off on the deal so I signed up.
I added them into our System – without really understanding what it was like to be Involved with them; and honestly didn't really like the experience so much myself; They went out of business not long after our System rolled out.  Same thing happened to Viradyne.
Milton Mouzon, (co-founder of 1mlmsystem) was actually the main person promoting this one; I signed up for it a while back, never did anything with it. I agreed to add that one to our lineup of Free programs and – it also went out of business not long after we launched.
It really wasn't that 'great' of a program either.
All of this brings me to GVO – hopefully, you can see how I had to have these two experiences with V and V – and also, the experience I'm about to explain with GVO, to help ME understand the importance of Making absolute sure "I" like a program, before including it in My System.
I don't like GVO.
It was bad timing actually.
It was/is another program I liked from afar; never heard complaints and it seemed like a solid program; offering needed tools for an affordable price.
Once again I talked to a guy, who signed off on it and made a move to get involved; Since GVO had been around for so long, I added it to the 1mlmsystem right away.
Well this was a mistake folks; something unforseen happened – it's caleld, PureLeverage.
Joel got greedy if you ask me, and saw all the success that Dave and Dave were/are having with Empowernetwork; he decided he wanted to lauch a 100% commission product to compete; and named it PureLeverage; however Joel did the "lazy method" that I hate and am totally against.
He decided to take the Existing GVO Network; and literally – FORCE them to upgrade to PureLeverage – So if I have referrals in GVO but for some reason do not want PureLeveage and they do; They can upgrade … and Pass me up.
It's a situation where it Forces me to buy into something I do not want to buy into – OR lose my team/downline – It's Greedy and I apologize for not saying something even sooner; but I wanted to wait it out and see what would happen.
However I probably should have shared these feelings a month ago.
When It was pretty clear that Joel was going to BLAST the GVO list with PURE leverage day in and day out; and it's just not the kind of program I want to refer to other people.
Especially when you consider that PureLeverage has NO BLOG – around the same time I was introduced to LevelOneNetwork – another program that immediately drew comparisons to Empowernetwork, but as you will see in THIS video – There is Really No Comparison.
Dan Miller, the creator of LevelOneNetwork – stated in his original 15 minute overview, that empowernetwork Hides your blog behind the main domain; this means that your blogs are not ranking high, or easily with search engines; and we learn this kind of stuff and MORE for the $29/mo membership – the value far surpasses what EN members get at $25/mo – and even what they get paying for the InnerCircle at $125/mo – to be honest, though initially I felt like adding LevelOneNetwork to 1mlmsystem would be a mistake; it actually is starting to make sense.
Because like MCA, Stiforp – and a more recent addition Solavei – I have had the chance to test drive the program myself; I love it and can see the results of others learning what is taught through one of the Best online marketing courses I've seen – in my 15 years of business experience – Milton and I agreed to wait on adding Solavei; which we did; showing ME that 'waiting' is a better approach.
Afterall, this was what we did for a Year with MCA, STiforp, and Crazygood – we made sure it worked; Milton made sure Sidetick and Bigcrumbs worked; Viradyne worked, they paid out; but the pay was just incredibly small; Sideticks' pay is also very small BUT – the real value is in "the social network" – so our NEWEST version of 1mlmsystem – is indeed IMPROVED and well on its way to being what I envisioned it being.
A real system, to develop and train Leaders.
A system to create Professional Network Marketers – TOP Network Marketers – and of course, TOP Networkers – who understand Marketing inside and out; and can get results in ANY mlm based business; because they KNOW how to sponsor people; they KNOW how to Train their Teams on How to Sponsor People – and THESE are the basics – of what a person gains by "working with the group" –
That being said, I'm very pleased with what MCA adds to our system. With our system we can focus on providing the training people need – and the income opportunities simply take care of the rest.
What I've decided for now is that OUR System has been in it's FIRST Phase – and When December 21st, 2013 Rolls around WE will be ready To start on Phase #2 – which may include adding additional programs to the system that will give even more Value to the members of our team; Better $10 programs and Better more value-rich Free ones too.
The Future looks bright from here.
Review articles on Programs found In the 1mlmsystem – and be sure to Register for our System and work with The group! – Leaders Only At This Time –