Live ILA Hangout - TopNetworkersGroup ©
Learn how to Use This App to Make Money On your smartphone, or any smart device.
MORE RECORDED iLA VIDEOS - Live Hangouts featuring Damon Brroks Sr, Kevin Thompson, iLA CEO John Rogers, and other Team Leaders with Inspired Living Application - The App that Pays!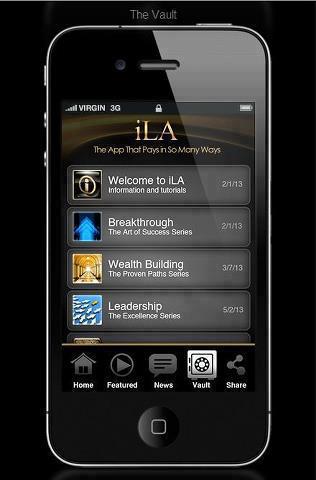 Get YOUR link into OUR Team Rotation!! - Join Us Now!!

The APP that Pays!
Mobile Apps, Personal Growth and Development, meets Network Marketing!
Below, you can leave questions and get answers but we ask that you get started as soon sa possible so you can start to make money with apps today. More importantly we want you exposed to Personal Growth and Self Development. The truth is, it does not matter what a company sells, if you're not becomng the person you need to become, to be successful at attracting others to you.
Real Leaders promote ILA - Fake Leaders Promote RippLn